Welcoming Carpet Flooring in St. George, UT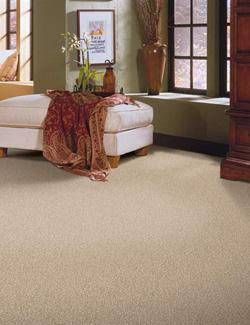 What does carpet flooring in St. George, UT, deliver to you and your home? Carpet is one of the only flooring options available that can help you to create a quieter, warmer, and softer space for every room in your home. Brent's Interiors offers an amazing selection of carpeting options that are sure to look great in your space.
Whether you have something in mind or are just interested in browsing our variety of different textures, colors, styles, and prices, our carpet store is sure to impress you with our selection. We have your selection in-stock and ready for immediate installation.


Choosing Carpet Flooring for Your Home
There is a reason why carpeting is so popular among homeowners, especially when it is installed into bedrooms. That reason is that, when it is properly installed, your new carpet floors are going to deliver an assortment of impressive benefits to you and your home. These benefits range from the aesthetic to the durability and everything in-between.
Carpet flooring also comes in so many different styles that it is simple to find something that not only fits the current look of your décor, but also future changes you may want to make. Just find the perfect pattern, cut, and color at our showroom, and we can get to work installing it into your home.
Once installed, your new carpet will add softness and superior insulation to help better regulate your property's temperature. It is easy to maintain and is virtually pet and kid proof. So come to our carpet store today to start browsing our complete selection to find that perfect match for you.


Professional Carpet Installation
You've just read about all of the great benefits that come with adding a new carpet floor to your home, but did you know that if you don't work with a professional carpet installer, you may not be able to enjoy all of them? Simple mistakes made by amateurs can quickly turn your perfect new carpet into a real headache to maintain.
Avoid the frustration of not getting the floor you had hoped for by working with our carpet installation professionals. We know exactly what it takes to perfectly install your new floor the right way the first time.



Contact us to begin feeling the soft, welcoming touch of carpet flooring under your toes. Our carpet installation services are available to customers located throughout the St. George, Utah, area.